This Isn't Your Average Toy – The Mine Kafon
Inspired by the makeshift wind-powered toys of his Afghan childhood, Massoud Hassani is on the verge of something special.
The Mine Kafon is a low-cost wind-powered mine detonator with the appearance of a giant, spiky-armed tumbleweed. Check out his Kickstarter campaign.
As a child living in war-torn Afghanistan, Massoud Hassani was well acquainted with the devastating nature of war and the long, perhaps endless road to recovery. Landmines concealed underground are a ubiquitous threat to countless communities in Afghanistan. A report from the Electronic Mine Information Network states that "over one million Afghans (3.7% of the total population) live within 500 meters of landmine contaminated areas." Growing up, Hassani was a tinkerer; of particular interest to him was the creation of wind-powered toys, which he would race with other children in the windy, desert outskirts of Kabul. His interest in engineering led him to pursue a degree at the Design Academy Eindhoven.
Out of this tumultuous past sprung the idea for the Mine Kafon, a wind-powered mobile constructed from biodegradable plastic and bamboo. Hassani's creation has caught the eyes and imaginations of many, and the prototype has been exhibited all across the globe. It was exhibited by The Museum of Modern Art in March of 2013.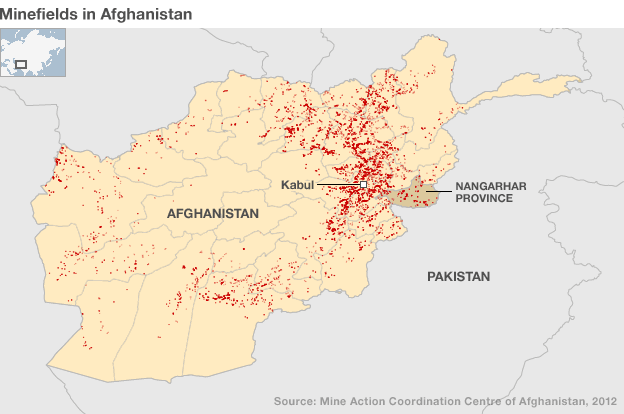 Featured image is a screenshot from the video above.
14800 Total Views
2 Views Today